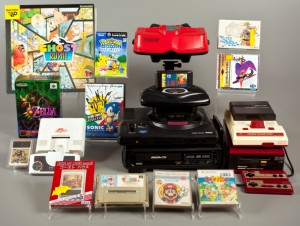 The International Center for the History of Electronic Games (ICHEG), which is located in Rochester, NY, has accepted another large donation to increase the size of their already massive archive of games and related items. Andre and Sylvio Hodos, who reside in France, contacted the museum's curators and offered them a collection of over 7,000 Japanese games that span 22 plaforms. With this acquisition, the ICHEG believes they now own the largest collection of Japanese video games in the world.
Spanning the 1980s and 1990s, the collection covers a crucial period when Japanese video game designers were pioneering many of the most important technologies and styles of play that influenced game design and spurred interest in Japanese culture globally.

The collection is comprised of nearly 7,000 Japanese video games spanning 22 systems, and includes home consoles, handhelds, peripherals, and accessories manufactured by Sega, Nintendo, NEC, and Pioneer. The items, many of which are rare, are in mint or very good condition and include all relevant packaging and instructions.
Like the remainder of the ICHEG's collection (which now numbers more than 50,000 pieces), the Hodos' donation will be used by curators for future museum exhibits and the games will be made available to researchers who request to play them.