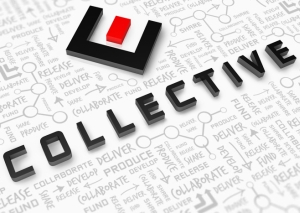 Square Enix is hopping on-board the crowdfunding bandwagon by announcing the Square Enix Collective, an online community that will allow game designers to pitch future ideas for their projects to Square Enix. These pitches will be judged by the gaming public, and after a 28 day incubation period, those that prove popular will be shepherded by Square Enix into a crowdfunding stage on Indiegogo.
It is a smart move for the developer, as it will allow them to nurture small indie developers from the ground up. Through the Collective program, the company will even allow developers to create pitches based on older franchises from their Eidos label. And in light of recent negative stories about crowdfunding where successful projects never see the light of day, Square Enix has also added a "due diligence" requirement. This will provide potential donors with reassurance that any game they back will ultimately be released.
The best news is that the pitching process is absolutely free, although there are terms and conditions attached, which have yet to be revealed. More information on the pitching process and IP selection will be made available at GDC Next, which will be held November 5-7 at the LA Convention Center. Presumably it will be some form of equity share or stake in the IP, although Square Enix may be planning to distribute the games in return. If you are a developer and think you would be interesting in submitting your ideas to The Collective, you can email the group with questions or feedback at collective AT square-enix DOT com.