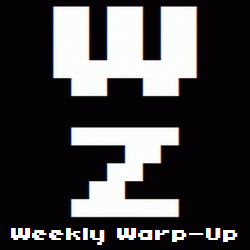 No, that's not a typo. Welcome to the Weekly Warp-Up, your weekly wrap-up of the biggest and the best articles posted at Warp Zoned this week…
The Warp Zoned staff has decided to explore the fine art of the editorial this week as Zackery Cote asks "Will The Legend of Zelda: A Link Between Worlds' Item Shop Really "Transform" the Franchise?" and Andrew Rainnie, our UK Correspondent, explains "Why I'm Boycotting SimplyGames."
However, the real question we should be asking is "How can a nine-year-old who snuck on an airplane blame Grand Theft Auto?" Actually, "How?" is not the right question. "Why?" is the right question. We'll probably never know why, but he apparently did it anyway.
Hit the break for more news from the week that was (and none of it involves criminal activity).
The Week in New Games…
Amazing Paperboy Delivers…
It's A Secret To Everybody…
Composer Cliff Martinez claims he's working on Far Cry 4 for Ubisoft.
Rockstar Games is collecting ideas for future Grand Theft Auto games. Apparently, they've got about 45 years worth. And yes, you read that correctly.
And Finally…
John Carpenter really loves video games and wants to make his own someday. I say we let him.