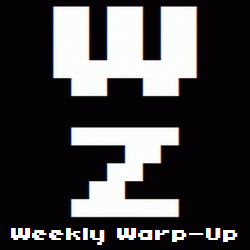 No, that's not a typo. Welcome to the Weekly Warp-Up, your weekly wrap-up of the biggest and the best articles posted at Warp Zoned this week…
Another pair of delays struck the video game world this week as Ubisoft has announced that Assassin's Creed: Liberation HD will move from Fall 2013 to January 2014 and EA has confirmed that The Sims 4 is moving on down to Fall 2014.
In other news, our UK Correspondent, Andrew Rainnie, sat down for an interview with Gary Beaver of GHI Electronics. The company's Director of Operations filled us in on his employer's new "programmable" handheld, the FEZ Game-O, and the Kickstarter campaign they successfully ran to fund it.
More news from the week that was can be found after the break.
The Week in Reviews…
The Week in New Games…
Amazing Paperboy Delivers…
It's A Secret To Everybody…
And Finally…
In case you missed it, Microsoft added Castlevania: Lords of Shadow – Mirror of Fate HD and Magrunner: Dark Pulse to the Xbox Live Arcade on Friday.