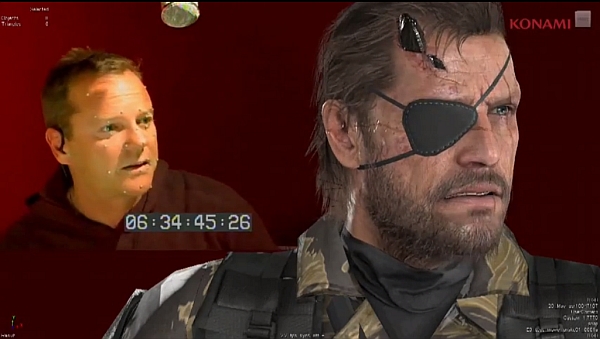 It's hard to believe, but Metal Gear Solid V: The Phantom Pain was only officially announced a little over a year ago. However, the notoriously chatty Hideo Kojima has been talking about the game for years, so it feels like its release should be just around the corner. That's apparently not the case.
While it's true that the game's prologue, Metal Gear Solid V: Ground Zeroes will be released next Spring, Kojima has revealed (to Famitsu, via Kotaku) that The Phantom Pain is actually much further away. Kojima was cornered by the weekly Japanese gaming magazine at this month's PS4 launch event in New York City and told them, "It looks like we'll be able to release The Phantom Pain around the time that the PlayStation 4 becomes widely [adopted]."
So how wide is "widely adopted"? 10 million consoles? 20 million? Who knows? And don't forget, The Phantom Pain is also in development for the Xbox One, Xbox 360, and PS3. Presumably their userbases should be involved in this calculation as well.
This statement really is classic Kojima. He dropped a huge bombshell without actually saying anything specific. Bravo.