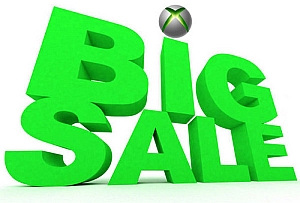 The deals are upon us and Microsoft has gotten in on the act with their annual Black Friday/Cyber Monday deal-travaganza on the Xbox Live Game Store. You can find the complete list of deals at Major Nelson's blog, but here's a few highlights:
The "Week-long Offers" begin today and include big discounts on downloadable versions of The Bureau: XCOM Declassified (67% off), The Cave (75% off), Wolfenstein 3D (75% off), Tomb Raider (50% off), and Motocross Madness (75% off). All "Week-long Offers" are good until December 2.
Black Friday deals are limited to November 29 only, but if you're looking for a Spider-Man game, you can pick up the following four at 67% off: Edge of Time, Friend or Foe, Shattered Dimensions, and Web of Shadows. Another comic book adaptation from Activision, X-Men Origins: Wolverine, will also have its price slashed by 67% on Friday.
Finally, Microsoft's Cyber Monday deals will only be offered on December 2, but if you can keep your wallet full until next Monday, you can grab a few bonafide classics for 75% off including Far Cry 3: Blood Dragon, Red Dead Redemption, The Witcher 2, Dark Souls, and L.A. Noire. The ridiculously good BattleBlock Theater will also get a price cut (sadly, just 67% off) on December 2.
Once again, be sure to head over to Major Nelson's blog for the complete list of Black Friday/Cyber Monday discounts on the XBL Game Store.