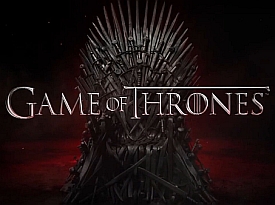 George R.R. Martin's epic fantasy series, A Song of Ice and Fire, is extremely in vogue right now. In addition to the television show on HBO, Game of Thrones has seen a massive influx of merchandising and more than one game adaptation already. The series is so big in pop culture right now that it's the massive subject of a current South Park arc. And according to a recent report by IGN, Telltale Games (The Walking Dead) may be developing another Game of Thrones game.
While IGN claims that the news has been confirmed by "multiple sources," Telltale Games SVP of Publishing, Steve Allison, stated that "officially [they] have no comment." Of course, a representative from the company saying "no comment" doesn't mean things aren't happening. A Game of Thrones title would fit the Telltale MO of creating games based on preexisting intellectual properties, such as CSI, Jurassic Park and Law & Order.
While nothing has been confirmed, keep an eye out for any news about an upcoming Game of Thrones game from Telltale; it could very well be happening.