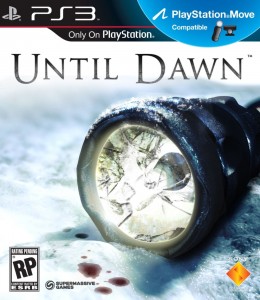 Like a masked killer stalking nubile teens in a wooded area, Until Dawn creeps around the corners of Sony's future plans for the PS3. Sony hasn't made an official announcement concerning the game in over a year, but the development team at Supermassive Games has assured Polygon they are still hard at work on the horror title:
"Until Dawn is very much still in development, going really well, and without any deliberations of possible cancelation that I'm aware of," Supermassive's Pete Samuels said. "We're very pleased with the way it's going. I'm sure that there will be more news soon, but I couldn't say exactly when."
Back in April, Sony released Until Dawn's official box art. The image claimed that the title would be "Move Compatible" instead of "Move Required" as Sony originally announced. It's unknown if that change is behind the release date delay (Until Dawn is still officially listed as a 2013 title on PlayStation.com) or if Supermassive is preparing to bring Until Dawn to the PS4.