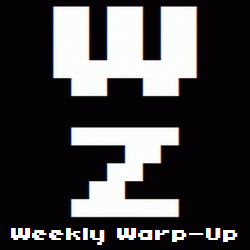 No, that's not a typo. Welcome to the Weekly Warp-Up, your weekly wrap-up of the biggest and the best articles posted at Warp Zoned this week…
We have officially reached November and that means that next-generation consoles from Microsoft and Sony are just two weeks (PS4) and three weeks (Xbox One) away. Woohoo! The Warp Zoned staff broke down some of our most anticipated next-gen (and current-gen) titles in our look at The Games of November 2013.
But you can't have a console transition without feeling a little nostalgic for the previous generation. Thankfully, that's what our "Warp Zoned Rewind" series is for. This week, Staff Writer Mike Ryan looked back at some of the people that could be considered the Jackasses of the 7th Generation and, in honor of Halloween, he embraced his inner serial killer to create a catalog of the Scariest Games. And don't worry, we'll continue to look back at the Wii/PS3/Xbox 360 era throughout the rest of the year.
More news from the week that was (including Typing of the Dead: Overkill!) can be found after the break.
The Week in New Games…
Amazing Paperboy Delivers…
It's A Secret To Everybody…
Ed Boon possibly teased an HD remake of Mortal Kombat: Shaolin Monks. Or is he was just joking.
Square Enix has had "discussions" with their Eidos Interactive teams about creating a future Final Fantasy game.
And Finally…
The beginning of a month also requires the end of another and, like we do at the end of every month, the Warp Zoned staff dove into What We Played in October 2013.