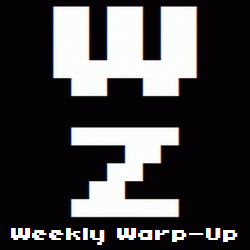 No, that's not a typo. Welcome to the Weekly Warp-Up, your weekly wrap-up of the biggest and the best articles posted at Warp Zoned this week…
We're just five short days from the release of the PlayStation 4. But before Sony's next-generation console takes center stage, we took a look back at The "AAA" Game. Specifically, Where It's Been, Where It's Going, and Did It Kill the "Mid-Tier" Game?
The answer, by the way, is no. That is, if you subscribe to the theory that "indie" games are the new "mid-tier." Which I do.
Anyway, gamers the world over also got to experience BlizzCon this week, and Blizzard did not disappoint. They introduced World of Warcraft's latest expansion, Warlords of Draenor, gave us another look at Diablo III: Reaper of Souls, and confirmed that the PS4-exclusive Diablo III: Ultimate Evil Edition will include both the main game and the expansion.
Hit the jump for more news from the final week before the PS4's launch.
The Week in New Games…
Amazing Paperboy Delivers…
It's A Secret To Everybody…
BioWare has given the world its first look at Mass Effect 4 by publishing blurry pictures of developers working on it.
Infinity Ward is thinking about Call of Duty IN SPACE.
Supermassive Games has assured us that they HAVE NOT canceled Until Dawn.
And Finally…
Did you miss the extended trailer for "Extinction Mode" from Call of Duty: Ghosts? You should watch it, because it looks like Infinity Ward had a lot of fun making it (both the trailer and the game mode).