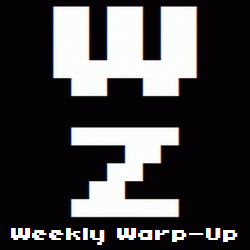 No, that's not a typo. Welcome to the Weekly Warp-Up, your weekly wrap-up of the biggest and the best articles posted at Warp Zoned this week…
It is November 24 and the PlayStation 4 and the Xbox One are both available in stores. Or at least, they have the capacity to be available in stores as both systems are currently sold out. Both Sony and Microsoft have confirmed that their respective next-generation console sold more than one million units.
Hmm, the next generation. With all three "next-generation" systems now available can we start calling this the "current generation" again? Probably not. Especially since the two companies will continue to support the PS3 and Xbox 360 for the foreseeable future. Next-gen, current-gen, whatever. Google made a Doctor Who Doodle yesterday!
Read on for more news from the last seven days.
The Week in New Games…
Amazing Paperboy Delivers…
It's A Secret To Everybody…
Gran Turismo 7 might be released as early as next year.
EA doesn't plan to release any movie tie-in games during their Star Wars deal with Disney.
And Finally…
We've got another of Kickstart This! ready for your backing pleasure. Check it out!