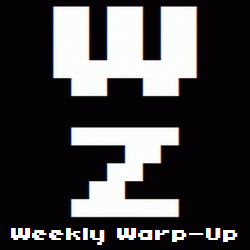 No, that's not a typo. Welcome to the Weekly Warp-Up, your weekly wrap-up of the biggest and the best articles posted at Warp Zoned this week…
The PS4 is now available in stores, so today marks the start of the five day countdown to the launch of the Xbox One. But first, Sony dumped a ton of PS4 announcements on us including Uncharted 4, TowerFall Ascension, and a release date for InFamous: Second Son.
Microsoft countered by confirming that, beginning next year, free Xbox One games will be included as part of the Xbox Live Games With Gold promotion.
More news from the week that was can be found after the break.
The Week in Reviews…
The Week in New Games…
Amazing Paperboy Delivers…
It's A Secret To Everybody…
And Finally…
The "next generation" is already exhausting. In fact, it's so exhausting that we created a list of 5 Buzzwords We're Already Bored Of. Read all about it in… "The Cloud!"