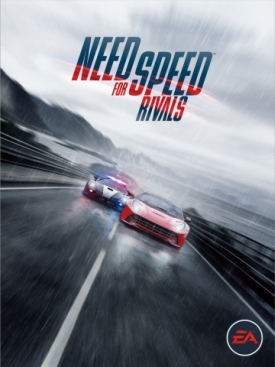 There's no new additions to the Xbox Live Arcade today. Nor is there any new Xbox One games. But two new games have been added to the Xbox 360 Games On Demand storefront. And they are…
Need For Speed: Rivals ($59.99)
Welcome to Redview County, where a street-racing rivalry between cops and racers never stops as both sides compete in an all-out war featuring the fastest cars, mods and technology in a gritty open road environment. Play as either a cop or racer, where each side of the law has its own set of high stakes challenges, rewards and consequences. Risk everything in the ultimate high stakes rivalry.
Adventure Time: Explore the Dungeon Because I DON'T KNOW! ($39.99)
Princess Bubblegum summons Finn and Jake to investigate a rash of thefts and kidnappings that have plagued the Candy Kingdom. She thinks the cause lies within her Secret Royal Dungeon, where only the nastiest monsters and criminals are locked up. If they've found a way to escape, the Land of Ooo will be in danger! Show creator Pendleton Ward teams up again with developer WayForward in an all-new action game! Select from fan favorite characters from the show, including Finn, Jake, and many more, and team up with your friends in four-player co-operative multiplayer as the Adventure Time world comes to life through beautiful pixel animations, and voiceover from the original cast.