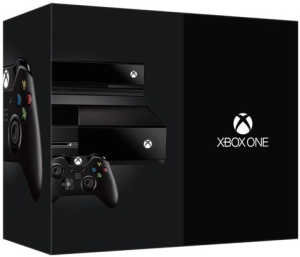 After their cordial congratulations messages through Twitter last week, Sony and Microsoft have gone right back to competing for the hearts and minds of gamers everywhere. After Sony announced that they sold more than one million PS4 consoles in the US and Canada on November 15, Microsoft has done the same, confirming that the Xbox One is a sellout across the globe. The Xbox One launched in 13 countries yesterday and Microsoft announced that more than one million Xbox One consoles were purchased in less than 24 hours. Take that Sony!
"We are humbled and grateful for the excitement of Xbox fans around the world," said Yusuf Mehdi, the Xbox Division's Corporate Vice President of Marketing and Strategy. "Seeing thousands of excited fans lined up to get their Xbox One and their love for gaming was truly a special moment for everyone on the Xbox team. We are working hard to create more Xbox One consoles and look forward to fulfilling holiday gift wishes this season."
If they haven't already, I'm sure Sony will point out that their million-selling launch required only two countries. To which Microsoft will surely reiterate that it took Sony a whole day to sell more than a million consoles while the Xbox One did it in about 20 hours.
We done? Good. Prepare yourself for at least another ten years of this.