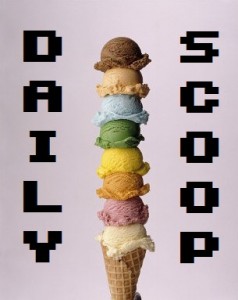 My laptop charger finally kicked the bucket last night, so I had to order a new one. Anthony Amato is trying to get me to order a new laptop altogether, but money is pretty scarce right now, so I'm thinking maybe I'll try to get one closer to my birthday in March. Rumor has it laptops have gotten much cheaper these days, so maybe I'll pick up something small, light, and fantastic on the cheap. Feel free to leave me some recommendations in the comments!
A brand new Humble Weekly Sale has just gone live, and it's something you might want to hop in on. You can pay what you want to get Zeno Clash, Zeno Clash 2, Killing Floor, and Dwarfs!? Pay $6 or more to unlock Rock of Ages and Rising Storm. As always, you also get a bunch of soundtracks with these as well.
Only three shirts today, but I already bought one of them!
Tee Fury has two Pokemon shirts today! "PokeTrainer" is the first one: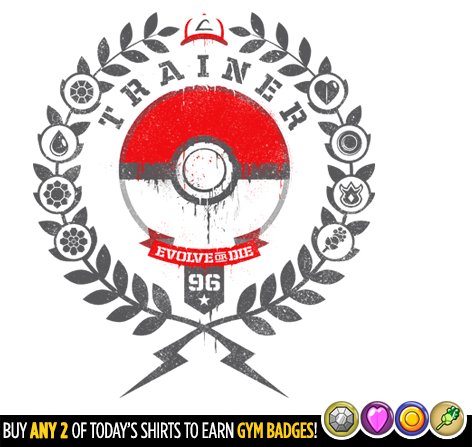 Alternatively, if you're a "PokeMaster," you should get this one: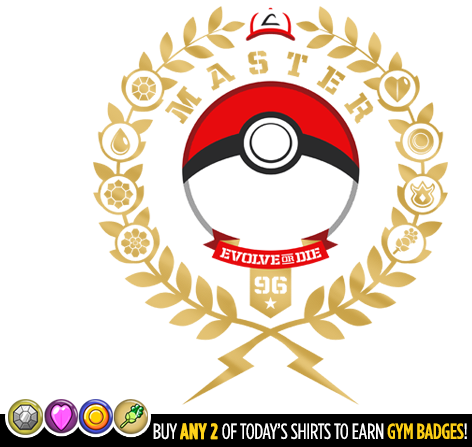 Finally, "Hello Prince" is at The Yetee, and it's amazing: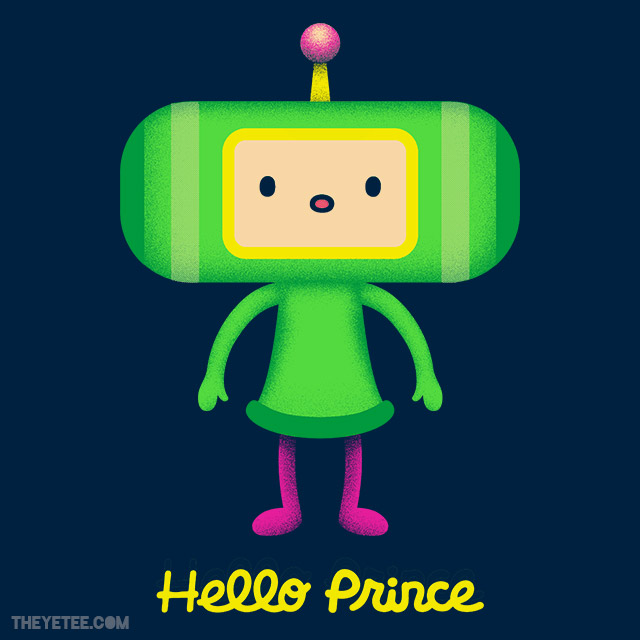 I cannot wait to wear this!