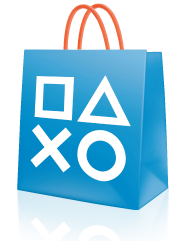 The PlayStation Store is winding down 2013 with a few more new releases including Tiny Brains, Escape Plan, Rainbow Moon, and Stick It To the Man:
PS4 Games
Tiny Brains ($19.99)
Tiny Brains is a cooperative puzzle that follows four super-powered lab animals in their attempt to escape a mad scientist's experiments. In this joyously chaotic multiplayer game, the four Tiny Brains must combine their unique physics-based powers to navigate through a trick-ridden maze. All of the puzzles in Tiny Brains can be solved multiple ways depending on how groups combine their powers. Attractive to both hardcore and casual fans, the game has competitive leaderboards and challenging fast paced communicative play along with simple controls so players of any level can jump right in.
PS4 / PS Vita Cross-Buy Games
Escape Plan ($14.99)
Help hapless heroes Lil and Laarg interact with unique and twisted puzzles of each room. Only you can help them survive before their captor and nemesis, Bakuki, recycles them and turns them into his minions. Access 78 puzzle rooms and also receive access to Bakuki's Lair, featuring an additional 19 rooms. Caged among the chaos of Bakuki's Lair, Lil and Laarg are doomed without your help. Guide Lil and Laarg to safety by dashing past sausages blasted at your face, skipping over scalding hot cheese and avoiding a bevy of confusing death traps.
PS3 / PS Vita Cross-Buy Games
Rainbow Moon (PS3-Vita Cross-Buy: $14.99 / If You Already Own PS3: $7.49)
The indie role-playing hit Rainbow Moon returns for the PlayStation Vita system with Cross-Save support and numerous updates! Explore a fascinating world and fight nasty creatures in turn-based battles. Visit towns and shop for new equipment and upgrades. Six playable characters await you in an addictive game that lasts more than 40 hours.
Stick It To the Man ($12.99)
On an ordinary day, hard hat tester Ray has a bizarre accident and wakes up with a giant pink spaghetti arm sticking out of his brain, giving him extraordinary mind-reading powers. Ray can suddenly change the world with stickers, transforming his paper universe by tearing it, folding it and using the crazy stickers he finds (along with his awesome new powers) to solve mind-boggling puzzles! Sadly, Ray doesn't have much time to get to grips with his new-fangled psychic abilities. Instead, he's on the run from 'The Man' for a crime he didn't commit. Can you help Ray out of this sticky situation? Get ready to tear it, rip it and Stick it to the Man!
And if you're interested in this week's new game add-ons, please visit the PlayStation Blog.