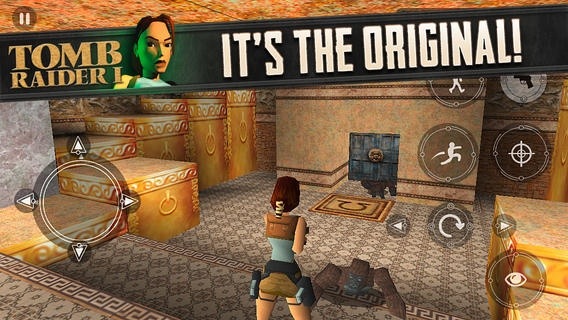 Lara Croft's universe was rebooted earlier this year with Tomb Raider, but it looks like Square Enix has no plans to forget about Lara's earlier adventures. Tomb Raider I, "in all its original (and challenging) glory," is now available to download from the iOS App Store. And instead of breaking the bank like many of Square Enix's iOS releases, Tomb Raider I has been priced at $0.99.
Tomb Raider I has been faithfully ported to the iOS in its unedited form and it even includes the two bonus chapters from the Gold Edition re-release. The "I" suffix also implies that subsequent Tomb Raider games will likely soon make their way to the App Store.
If you want to give Tomb Raider I a try, you'll need to be sure your iPhone, iPad, or iPod Touch is updated to iOS 7. Thankfully, Square Enix also included iOS 7 controller support, so touchscreen controls are strictly optional.