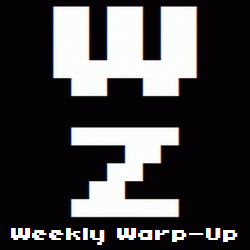 No, that's not a typo. Welcome to the Weekly Warp-Up, your weekly wrap-up of the biggest and the best articles posted at Warp Zoned this week…
The Warp Zoned staff compiled a list of our favorite articles from 2013 this week, The WZ Year in Review, but this week's biggest story is what happened to Hello Games on Christmas Eve. The British developer is the team behind the amazing No Man's Sky, and they were the victim of massive flooding a few days ago. Everything appears to be lost, but the team has been tweeting their progress in sifting through their water-logged office and they seem surprisingly upbeat. We're pulling for them.
If you're interested in the handful of stories that broke during Christmas week, you can find them after the break.
The Week in New Games…
Amazing Paperboy Delivers…
It's A Secret To Everybody…
WB Games is getting ready to make some kind of Batman: Arkham announcement on December 31.
And Finally…
Apparently, Telltale and Gearbox got together to make Tales From the Borderlands because developers from both teams got very drunk together at last year's Spike TV Video Game Awards.