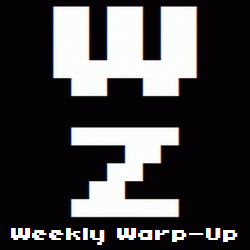 No, that's not a typo. Welcome to the Weekly Warp-Up, your weekly wrap-up of the biggest and the best articles posted at Warp Zoned this week…
Did you know that Kohl's (and Toys R Us) will not close for the next 90 hours? Who would go to Kohl's at like four in the morning to shop for clothes? That's madness! But that is apparently the reality we live in now.
So how about a little unreality to go along with it? Like the unreal notion that the Contra-inpsired crazines of Bullet Bros did not reach its Kickstarter goal? We sat down with developer Jason Stokes and got "Deep in the [Stuff]" discussing the game, moustache rides, and November rain.
Our UK Correspondent, Andrew Rainnie, also checked in with the state of the Wii U again and he has tried to make the case that it's The Little Engine That Could (and Should). If you love your Wii U, you should check it out.
If you haven't already left the house to go to Kohl's, hit the jump for more news from the week that was.
The Week in New Games…
Amazing Paperboy Delivers…
It's A Secret To Everybody…
And Finally…
The latest remix of Stan Bush's "The Touch" gets a Transformers: Fall of Cybertron-styled music video. YOU GOT THE POWER… to go shopping!