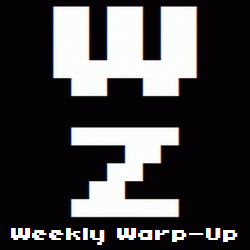 No, that's not a typo. Welcome to the Weekly Warp-Up, your weekly wrap-up of the biggest and the best articles posted at Warp Zoned this week…
The end of the year is fast approaching and the video game industry has begun their leisurely crawl towards the new calendar year. But one thing that is happening at this time of year is the beginning of the newest season in League of Legends. And Warp Zoned Contributor Zackery Cote sat down to examine League of Legends: The First 21 Days of Season 4′s Preseason.
But this week is all about quiet contemplation, like John Carmack talking about the 20th anniversary of the release of Doom. And speaking of Carmack, his new company, Oculus VR, continues to move towards the creation of a consumer version of their Ocuclus Rift headset thanks to a new round of investment funds.
If your mousing hand is up to it, hit the break for more news from the week that was.
The Week in Reviews…
The Week in New Games…
Amazing Paperboy Delivers…
And Finally…
Operacraft combines two great things… Opera and Minecraft. OK, maybe just one great thing and one thing I quickly skip past whenever I find it on PBS looking for Sherlock.