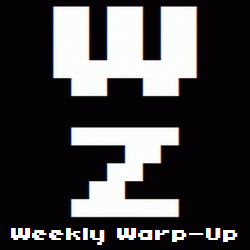 No, that's not a typo. Welcome to the Weekly Warp-Up, your weekly wrap-up of the biggest and the best articles posted at Warp Zoned this week…
Are you still exhausted from this Thursday's bird-eating/non-stop shopping-stravaganza? Hopefully you've had a chance to rest and, if you're sane, you skipped shopping at all stores this week except for ones with "DOT COM" in their name. Thankfully, we've got some tasty rumors for you to gobble (gobble) up…
Electronic Arts has likely tasked Visceral Games and EA Canada on an open world Star Wars game. Metal Gear Solid V: The Phantom Pain likely won't be released for a long time. And Telltale Games might be working on a Game of Thrones game adaptation.
We've also talked to Stasis developer Christopher Bischoff about his upcoming game and published more news (and a few more rumors) after the break.
The Week in New Games…
Amazing Paperboy Delivers…
It's A Secret To Everybody…
Atlus has been given the green light by their new corporate overlord to develop games based on "dormant" Sega franchises.
A group of Wii U fans wants to bring Bayonetta to Nintendo's newest system ahead of Bayonetta 2's 2014 launch.
And Finally…
The Xbox Live Game Store's Black Friday/Cyber Monday deals are pretty good. You should check them out.