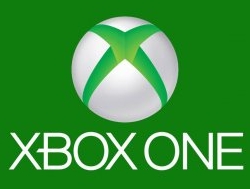 Are you ready for another next-gen console sales update? Microsoft has announced that they have sold over two million Xbox One consoles across the globe, as of yesterday, December 10. If you've got a giant scoreboard at home, be sure to adjust it accordingly.
But those 2.1 million Xbox One owners seem to be pretty happy with their purchase. Since the system's November 22 launch, they've unlocked more than 39 million Xbox One Achievements (totaling more than 595 million Gamerscore).
Yusuf Mehdi, the Xbox Division's Corporate Vice President of Strategy and Marketing, is also pretty pleased with the fan reaction to the Xbox One so far: "We continue to be humbled and overwhelmed by the positive response from our fans. We are thrilled to see sales of Xbox One on a record-setting pace, with over two million Xbox One consoles in homes around the world. Demand is exceeding supply in our 13 launch markets and Xbox One is sold out at most retailers. We're also particularly excited to see consumers engaging in a wide range of games and entertainment experiences on the platform, with more than one million paid transactions* on Xbox Live to date."
If you recall, Sony announced on December 3 that they've sold 2.1 million PS4 consoles so far.