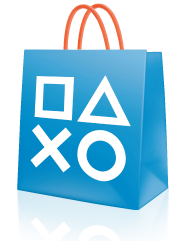 You know Dasher and Dancer and Prancer and Vixen, Comet and Cupid and Donner and Blitzen, but do you recall that Zen Pinball 2 is now available on the PlayStation Store?
The PS3 pinball simulation is now available to download for the PS4. If you've never played it before, there are plenty of additional tables to add to the free game. But if you've already got a complete collection of PS3 tables, they can now be imported into the PS4 version:
Zen Pinball 2 (Free)
All of your favorite pinball tables are now available on the PlayStation 4 system! Download the free Zen Pinball 2 platform and access the best pinball library available. The fantasy-themed "Sorcerer's Lair" table is available for free play for all players!
That's it for yesterday's update, but be sure to visit the PlayStation Blog for a rundown this week's new game add-ons.