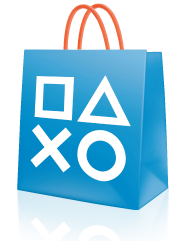 Sony has posted their weekly update to the PlayStation Store and PS4 gamers now have a chance to play the acclaimed indie Don't Starve. In addition to Klei's survival game, this week's update includes:
Tiny Brains for the PS3… The puzzle game is part of Sony's Cross-Buy program, so if you previously purchased the PS4 version, you'll receive this one for free.
Twisted Lands: Shadow Town… A hidden object game for the PS3.
StreetKix: Freestyle… A street soccer game for the PSP.
More details on all of these games can be found after the break and a full rundown of this week's new game add-ons can be found at the PlayStation Blog.
PS4 Games
Don't Starve ($14.99)
Don't Starve: Console Edition is an uncompromising wilderness survival game full of science and magic. You play as Wilson, an intrepid Gentleman Scientist who has been trapped by a demon and transported to a mysterious wilderness world. Wilson must learn to exploit his environment and its inhabitants if he ever hopes to escape and find his way back home.
PS3 / PS4 Cross-Buy Games
Tiny Brains ($19.99)
Tiny Brains is a cooperative puzzle that follows four super-powered lab animals in their attempt to escape a mad scientist's experiments. In this joyously chaotic multiplayer game, the four 'Tiny Brains' must combine their unique physics-based powers to navigate through a trick-ridden maze. All of the puzzles in 'Tiny Brains' can be solved multiple ways depending on how groups combine their powers. Attractive to both hardcore and casual fans, the game has competitive leaderboards and challenging fast paced communicative play along with simple controls so players of any level can jump right in.
PS3 Games
Twisted Lands: Shadow Town ($11.99)
One of the best Hidden Object Games now on PlayStation 3 system! Muster up all your courage to walk through the gloomy streets of a mysterious city where ghosts, magical fantasies, and chilling adventures lurk at every turn. Help Mark and Angel find each other in a dense fog of puzzling secrets where the ghosts of people long gone are crying out for help. Their secrets are directly related to the story of our heroes – help these restless souls to find eternal peace so that two young people can meet again…
PSP Games
StreetKix: Freestyle ($11.99)
Join up to compete head to head with some of the toughest Freestyle competition in the game or take on the journey to travel the three cities and master their unique tricks and trials of StreetKix: Freestyle! Win shirts, gain soccer tricks, pick up special soccer balls with unique powers! All of this and more await you in the world of StreetKix: Freestyle!