I'm normally not one to get into the Lego games. I played Lego Indiana Jones and Lego Lord of the Rings, but I usually found myself moving on to other games after a few hours of play. But not so with Lego Marvel Super Heroes. I've been playing this game nonstop, without touching any of my other PS4 titles. It's that much fun. I don't know if it's because I'm a huge Marvel fan or if I have a serious case of OCD, but I've put over sixty hours into this title – and I'm still only at 85% complete. And most importantly, it has kept my interest the entire time.
Platforms: PC, PS3, PS4 (Version Played), Wii U, Xbox 360, Xbox One
Publisher: Warner Bros. Interactive Entertainment
Developer: Traveller's Tales
Genre: Beat'em Up For the Whole Family
Release Date: October 29, 2013 (PC, PS3, Wii U, Xbox 360), November 15, 2013 (PS4, Xbox One)
ESRB Rating: Everyone 10+
Lego Marvel Super Heroes brings all your favorite comic book heroes and villains together for an epic adventure that rivals any hardcore title currently out. One day, while patrolling the galaxy, the Silver Surfer's board is mysteriously shattered to pieces. Loki, Doctor Doom, and Magneto take this opportunity and form an alliance set on world domination. To help them obtain the pieces of the Surfer's board, they recruit some of the Marvel universe's evilest villains for assistance. Nick Fury and S.H.I.E.L.D respond by calling upon Earth's Mightiest Heroes to stop the bad guys before they can carry out their plans.
While the plot may seem basic, it's the presentation that really hits it out of the park. The voice acting is fantastic; several of the cast from Disney XD's Marvel's Avengers Assemble reprise their voices for the game. Clark Gregg, who plays Agent Coulson in several Marvel movies and ABC's Agents of S.H.I.E.L.D does a lot for this game, acting as both part of the story and as a voiceover assistance to help out with some of the game's puzzles. And Nolan North's Deadpool is just as funny in this E10+ title as he is in his own standalone game.
The writing, too, is well-crafted and hilarious – especially when it comes to Nick Fury's dialogue (who is voiced here by John Bentley). While Lego Marvel Super Heroes is designed for kids, grown-ups such as myself will really appreciate the various references throughout the game. I laughed when I heard nods to both Pulp Fiction and Snakes on a Plane, and then paused the game just to call my friend (who is a huge Samuel L. Jackson fan) to tell him what I had heard – and now he is now going to pick up a copy.
And it's not just the writing that makes the game. Traveller's Tales really did their research on the entire Marvel universe, and it shows. If every comic or movie-based game had as much TLC as Lego Marvel Super Heroes, they'd be some of the best games around. The game features over one hundred Marvel characters, from mainstays Iron Man and Captain America to more obscure ones like Kurse and Squirrel Girl. While you'll be using mostly the same characters for each mission, it is still fun to see some of your favorites in action. I'll pick Thanos over Hulk any day.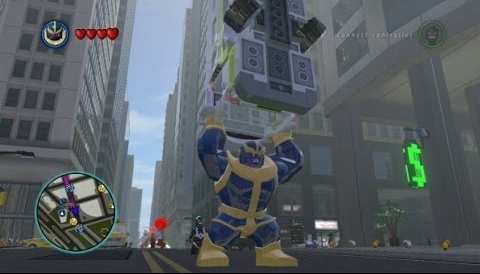 Throughout the game, you'll play through 15 story-driven levels. Between these levels, you're free to explore Manhattan – which acts as the game's central hub. On top of exploring, you can also perform duties for citizens, earn gold bricks, and unlock characters and vehicles. When you've had enough of that, you can go right into the next level at your own leisure. But the game doesn't stop there. Once you finish the main story, you can then replay each level with any unlocked character to collect gold bricks that were previously unattainable. Then, you can use collected gold bricks to unlock several bonus levels, narrated by Deadpool himself. Even after you complete those levels, you still have Manhattan to traverse, completing various quests and races needed to 100% the game. I played the game with my six-year-old, and we each took turns searching high and low for the various collectibles. The game really is a blast to play, especially with the kids.
And speaking of kids, the requisite Lego difficulty is in place, as always. You don't have to worry about death in the levels; as with any Lego game you have an infinite number of lives. The boss battles themselves aren't too difficult. It's not so much about beating them to a pulp as it is figuring out how to beat them to a pulp, so you'll definitely be using your brain a lot more than your thumbs.
While the game is great, there are a few areas where it gets pretty frustrating. First, some of the puzzles aren't as obvious as they should be. Not the solutions to the puzzles, mind you, but the puzzles themselves. Oftentimes you'll find yourself wandering around aimlessly until you see a solitary barrel or tree that needs to be smashed, then reassembled to create a switch needed to proceed further. The other issue I have with the game is that there are a lot more glitches than there should be. I've clipped through corners of buildings and gotten stuck in scenery, couldn't activate missions for no reason, and had to quit levels because I was unable to assemble Lego pieces that were laid right in front of me. These issues are troublesome, but the overall game itself was so much fun that I was willing to overlook them.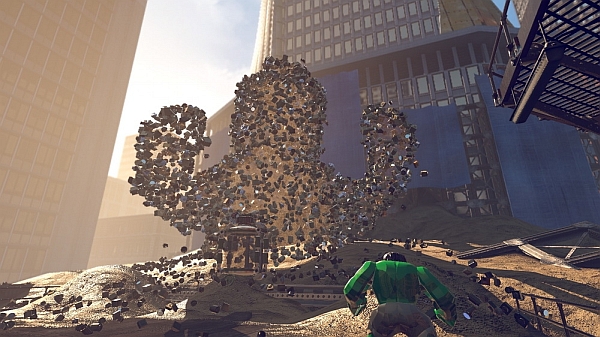 The PS4 and Xbox One versions of Lego Marvel Super Heroes are more expensive than their last-gen brethren, but is it worth it? That all depends. There's really no exclusive content in the next-gen versions, although the differences in graphical quality are certainly there. The characters look shinier and the framerate is certainly smoother, but you really can't go wrong with either version.
The Lego video game formula hasn't changed much since Lego Star Wars' debuted in 2005. There have been some refinements (my favorite being the addition of voice acting), but it's basically been the same: beat up bad guys, break stuff, build stuff, flip switches, repeat. With these fundamentals in place, the talented developers at Traveller's Tales pieced together a title that is a Marvel fan's dream come true. The title is action-packed, hilarious, and has enough collectibles to make even The Collector jealous (you know, because he collects things). This is a must-have title for kids and adults alike, and I can't wait for a sequel.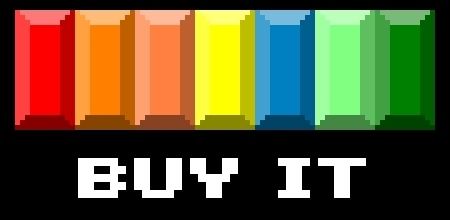 Review Disclosure: A retail copy of Lego Marvel Super Heroes was purchased by Warp Zoned for the purposes of this review.