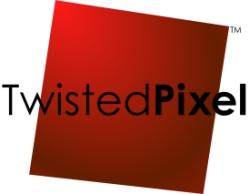 The reviews were unkind to Twisted Pixel's LocoCycle when it launched for the Xbox One in November. But perhaps time, and a jump to the Xbox Live Arcade and PC, will encourage gamers to revisit the story of a sentient battle motorcycle named I.R.I.S., her Mexican mechanic, and the evil government agents that are after both of them. I guess we'll find out for sure when LocoCycle is released on the XBLA and Steam platforms on February 14.
To celebrate this news, Twisted Pixel has decided to give away a custom Xbox 360 console that refer to as "Knight Ridery." Full details (and a picture of one of the coolest 360s I've ever seen) about the contest are available at PlayXBLA Blog, but it looks like you'll have to purchase LocoCycle sometime between February 14 and February 28 to enter.
To that end, Twisted Pixel has also announced that LocoCycle will be priced at $9.99 on the Xbox Live Arcade and Steam.