I'm a sucker for books about the video game industry. Big games, small games, gaming personalities – I love them all. Which is why when I heard about Minecraft: The Unlikely Tale of Marcus "Notch" Persson and the Game that Changed Everything, I wanted to read it, in spite of my minimal experience with the game itself. Written by Daniel Goldberg and Linus Larsson, a pair of technology journalists from Sweden, Minecraft: The Unlikely Tale… is their first book to receive an English translation. Once I got my hands on their little green book, I could not put it down.
Author: Daniel Goldberg and Linus Larsson
Publisher: Seven Stories Press
Release Date: October 17, 2013
Minecraft: The Unlikely Tale…, first and foremost, is a book about Notch. It goes into detail about his life story: his history growing up, his different school and career choices, and, most of all, his love of playing and creating video games. It's got everything you've ever wanted to know about the indie celebrity, from his relationship with his family (the disturbed youth of his sister, the estrangement from and reconnection with his father), to his hopes and dreams for Minecraft.
But it's much, much more than that. There's plenty here about Minecraft itself and Mojang, the development company founded by Notch, as well. If you ever wanted to know how the game was made, what Notch was doing when he started creating it, or what he was working on beforehand, this is a great resource. It also talks about his inspirations for the game and the stories behind those he worked with, including his early co-workers to his partners today (though Notch's profile eclipses everyone else in the book).
Minecon, an annual convention devoted to all things Minecraft, is also a prominent character in the book, almost given a life of its own. In fact, the fans themselves become a force – from Notch watching his sales grow day by day, to the rise of You Tube videos dedicated to people's creations in Minecraft, to Mojang running out of cardboard Steve heads at the Game Developers Conference in 2011. The amazing game, built by these unique people, created what many consider to be a phenomenon.
Don't worry – I haven't spoiled the book for you. There are plenty more wonderful stories and details in its pages, waiting for you to unveil them. If you're a fan of Minecraft, Mojang, or Notch, this is a must-own book for you. Everything from how well it's written, to the depth and life of its contents, to the adorable cover, make it something you need to read and put on your bookshelf.And hey, if you ever run into Notch at Minecon, maybe you can even get him to sign it for you.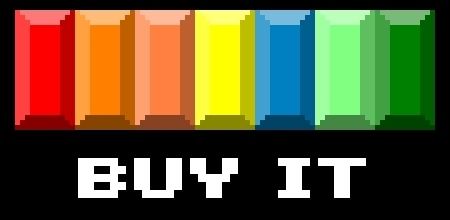 Review Disclosure: A review copy of Minecraft: The Unlikely Tale of Marcus "Notch" Persson and the Game that Changed Everything was provided by Seven Stories Press for the purposes of this review.