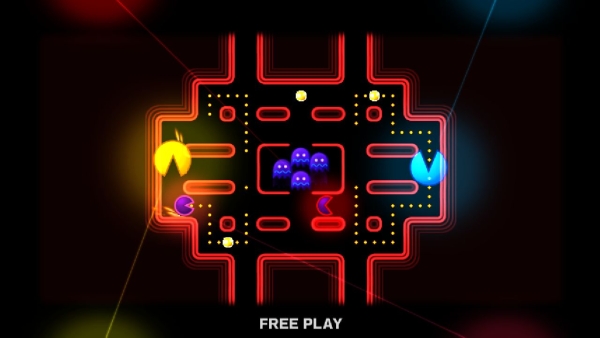 The Pac is back next month as Bandai Namco plans to bring Pac-Man Museum to the PlayStation Store (PS3) on February 25 and the Xbox Live Arcade and Steam on February 26. Sadly, the previously announced 3DS and Wii U versions of Pac-Man Museum have been canceled.
Pac-Man Museum compiles eight Pac-Man games into a single downloadable package. The collection includes 1980's Pac-Man, 1982's Super Pac-Man, 1983's Pac & Pal, the side-scrolling Pac-Land, the isometric Pac-Mania, the puzzling Pac-Attack, 2007's excellent Pac-Man: Championship Edition, the previously iOS-exclusive Pac-Man Remix, and the formerly arcade-only Pac-Man Battle Royale
Players who purchase Pac-Man Museum on any platform by March 31 will also receive Ms. Pac-Man for free. Beginning April 1, it will revert to the $4.99 price it currently carries on the PSN and XBLA.
A price for Pac-Man Museum has yet to be announced by Bandai Namco.