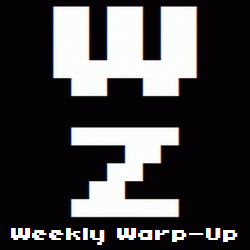 No, that's not a typo. Welcome to the Weekly Warp-Up, your weekly wrap-up of the biggest and the best articles posted at Warp Zoned this week…
The NPD Group has released their findings on the state of retail video game sales for December 2013 as well as the 2013 Full-Year Report. Call of Duty: Ghosts was the big moneymaker in December while Grand Theft Auto V was the best-selling game of 2013 as a whole.
Meanwhile, Nintendo delivered some bad financial news to their shareholders as they revealed that the 2013 sales forecast for the Wii U has been cut from nine million consoles to 2.8 million consoles. But that's OK. They're Nintendo… they'll be fine.
More news from the previous seven days can be found after the break.
The Week in Reviews…
The Week in New Games…
Amazing Paperboy Delivers…
It's A Secret To Everybody…
And Finally…
We sat down with Allan Wang of Imagiro Studios to talk about MODUS.