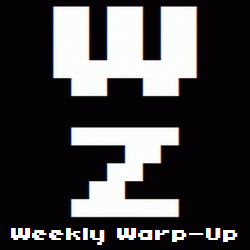 No, that's not a typo. Welcome to the Weekly Warp-Up, your weekly wrap-up of the biggest and the best articles posted at Warp Zoned this week…
Now that all the blogs and news sites have handed out their year-end awards, it's time for the game industry organizations to wave their magic wands and declare what was great in 2013. Three major groups announced their nominees this week including the Independent Games Festival, the Game Developers Choice Awards, and the Writers Guild. If you haven't played The Last of Us, Gone Home, Tearaway, or Grand Theft Auto V yet, these groups really think you should.
The annual CES expo was also held this week in Las Vegas and we got our first glimpse at Sony's streaming service, PlayStation Now, as well as the WWE Network.
There's more news to be bad from the week that was after the break.
The Week in Reviews…
The Week in New Games…
Amazing Paperboy Delivers…
It's A Secret To Everybody…
And Finally…
Rupert Friend will likely play Agent 47 in the new Hitman film, but we offer up four alternates.