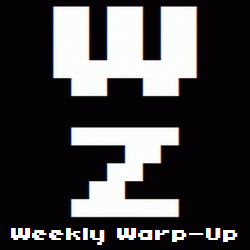 No, that's not a typo. Welcome to the Weekly Warp-Up, your weekly wrap-up of the biggest and the best articles posted at Warp Zoned this week…
Nintendo's President, Satoru Iwata, recently told investors that the company is evaluating a "new business structure" in light of their third consecutive yearly loss and the underperforming performance of the Wii U. This has only further stoked the rumor fires that Nintendo is developing a home console/handheld hybrid known as the "Fusion." They're probably not (or if they are, they're not going to release it for a long time), but it's fun to talk about.
In other business news, King, the makers of Candy Crush Saga have attempted to trademark the word "candy" as it relates to video games. The European Union has already given them the green light and the US Patent and Trademark Office is currently reviewing the application. Hopefully, someone within that office realizes what King is trying to do and puts a stop to it.
While King's action are definitely unsweet, might I suggest the ultimate sugar rush? This three-hour video of NES Title Screens. After you've watched it, be sure and read all about the rest of this week's big news stories after the break.
The Week in New Games…
Amazing Paperboy Delivers…
And Finally…
The latest edition of Kickstart This! is available for your reading pleasure. We hope you'll find the projects inside as intriguing as we did.