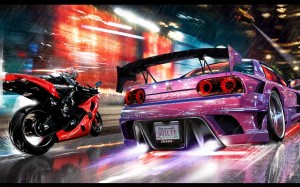 In another blow to the video game industry, Ghost Games' UK offices have been hit by layoffs. According to Polygon, these layoffs are rumored to have even halted development on the latest (and currently unannounced) Need For Speed title.
EA offered compensation to those let go, or told them they could "work on Visceral's rumored police-themed Battlefield title, code-named Havana," which is due out later this year. On that note, why is this the first we're hearing of a "police-themed Battlefield title" developed by Visceral?
This news doesn't bode well for the studio or the franchise, which was placed fully in the studio's hands last year, according to Marcus Nilsson, the executive producer on Need For Speed Rivals. However, the article was updated with the following: "An EA spokesperson told Polygon that the company has 'entered a consultation period for some positions in our Ghost Games U.K. studio.'"
Best of luck to those who lost their jobs. We here at Warp Zoned hope they are able to find new employment quickly.