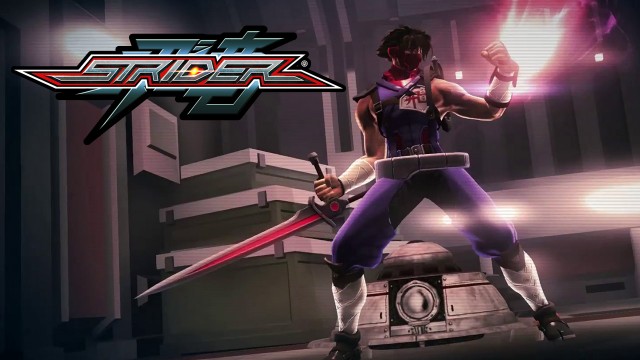 Strider will be released on February 18 on the PlayStation Store (for PlayStation 3 and PlayStation 4) and will come out the next day on the Xbox Live Game Store (Xbox 360, Xbox One) and Steam, Capcom announced today. The game's price point is $14.99.
That's not all. Capcom also announced that there will be two new Challenge Modes, which will be in addition to the Story Mode. The first is called Beacon Run, in which the player has to race through a speed run, hitting checkpoints and killing enemies as quickly as possible. The second, Survival Mode, puts the player through rigorous combat, changing up the items and loadouts while upping the difficulty. All modes will have global online leaderboards, taking that arcade feel to a new level.
There will also be unlockable costumes throughout the game, which you can find "by uncovering the vestiges of Striders fallen in battle against Grand Master Meio's evil empire." Unlock them all and travel through Kazakh City in style.