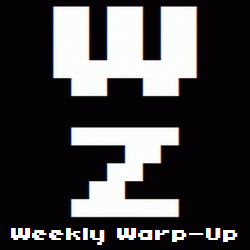 No, that's not a typo. Welcome to the Weekly Warp-Up, your weekly wrap-up of the biggest and the best articles posted at Warp Zoned this week…
The NFL's "Big Game," the Super Bowl, took place exactly one week ago. EA predicted that the Broncos would win in a snowy overtime thriller, but that is not what happened… at all… not even a little bit. The real life result was almost as terrifying as that Breaking Madden video that's been making the rounds. EA's prediction is usually pretty spot on, but maybe we should ask Jon Bois to do it next year.
In non-football news, there were plenty of new release dates announced this week including the news that Master Reboot would be coming to the PS3 this month, Plague Inc: Evolved is coming to Steam on February 20, Hyper Light Drifter will be out by the end of the year, Murdered: Soul Suspect will be released in June, The 90s Arcade Racer is gearing up for a Summe release, Drakengard 3 will be released on May 20, and TitanFall for the Xbox 360 will be released on March 25 (the PC and Xbox One editions are still on track for March 11).
Whew. This week, the Warp Zoned staff also looked back to What We Played in January 2014 and looked forward at The Games of February 2014.
Also, we consulted our crystal ball and found 10 Actors We Think Could Play Nathan Drake in the Uncharted Movie.
You can find more news from last week after the break.
The Week in New Games…
Amazing Paperboy Delivers…
It's A Secret To Everybody…
And Finally…
HBO's Looking recently created a fake video game for the show. This is how they did it.