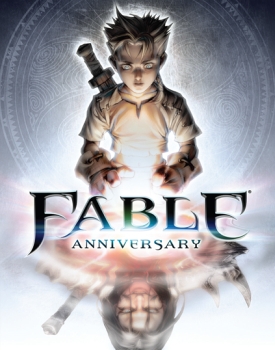 For those looking for new content on the Xbox Live Store today, here's what you'll find:
The Wolf Among Us: Smoke & Mirrors, the second episode of Telltale's Fables adaptation continues the story of Bigby the Big Bad Wolf.
Fable Anniversary, everyone's favorite Xbox RPG, complete with the "Lost Chapters" expansion.
Dragon Ball Z: Battle of Z, a multiplayer brawler and the latest game in Bandai Namco's long-running series of Dragon Ball Z adaptations.
More information on all of these games can be found after the break.
The Wolf Among Us: Smoke & Mirrors ($4.99)
A beloved Fable is dead. An enraged Bigby is in mundy police custody. A body is found in the East River and a serial killer is on the loose. Return to the world of Fables (DC Comics/Vertigo) to hunt down the perpetrator through brute force and intimidation, or guile and detective work. The choices are yours; will you unleash the beast within? Live with the consequences of your decisions in a story that changes based on what you do and say in this continuing mature game series from Telltale Games.
Fable Anniversary ($39.99)
As the best-selling RPG on the original Xbox, Fable pioneered every player's choice having a consequence. With Fable Anniversary, a spectacular HD remaster of the original Fable, players will be reminded of why the franchise is so special and unique. All new textures and 3D models, an entirely new lighting system, a slick new interface, achievements, and all of the content from "The Lost Chapters," make Fable Anniversary the definitive Fable experience for faithful fans and new players alike!
Dragon Ball Z: Battle of Z ($59.99)
Dragon Ball Z: Battle of Z takes the battle to new heights with original and unique fighting gameplay. Focusing on team battles, you will be able to battle online with or against your friends in frantic multiplayer modes up to 8 players simultaneously.