3D Realms officially responds to Gearbox's Duke Nukem lawsuit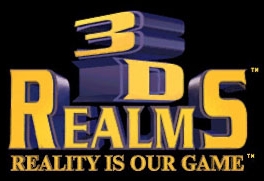 The baffling Gearbox Software/3D Realms lawsuit continues to baffle. When we last left the litigants, Interceptor Entertainment had purchased 3D Realms after 3D Realms was sued by Gearbox over an unauthorized contract to allow the Duke Nukem character to be included in Interceptor's Duke Nukem: Mass Destruction. Now, 3D Realms has publicly responded to the lawsuit and they're acting like the last three years never happened:
On March 17, 2014, 3D Realms filed its answer to the complaint by Gearbox Software in Dallas, Texas. 3DR denies all allegations set forth in the complaint. In its answer, 3DR has submitted evidence showing that Gearbox at no point intended to enter into good faith negotiations but instead sought to force former owners, Scott Miller and George Broussard, to improperly surrender what rightfully belonged to 3DR.

It is our position that 3DR retains the right to develop the tentatively titled "[Duke Nukem: Mass Destruction]" game for specific platforms. This game was previously licensed for development to Interceptor Entertainment. Furthermore, it is our position that the Trademark for "Duke Nukem" was never assigned to Gearbox, but remains the sole property of 3DR.
So let's recap. 3D Realms believes that Gearbox somehow forced them to hand over the rights to Duke Nukem. But they also state that this deal never actually happened even though the two companies jointly announced the acquisition at the time. Oh, and don't forget that Gearbox still holds a letter from Miller and Broussard stating that the Duke Nukem character belongs to Gearbox.
In a separate statement, Interceptor Entertainment said they were "quite shocked" that Gearbox would choose to sue and that they believe they entered into a legal deal with 3D Realms to license the Duke Nukem character. And again, the company entered into this deal after the very public sale of the character to Gearbox in 2010.
Can't we just settle this with an old-fashioned Duke Nukem 3D deathmatch?
[Source: Polygon]
It's Dangerous To Go Alone! Read This.
A Commenter Is You!
Related Stories From ZergNet.com