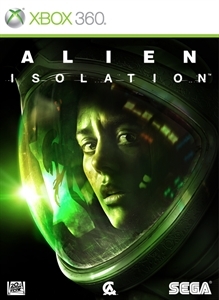 Creative Assembly has confirmed they will announce the official release date for Alien: Isolation this weekend, during Eurogamer's EGX Rezzed convention. The developers plan to bring 60 demo stations for the game to the Birmingham, UK show, so if you're in the neighborhood, and you're confident you won't wet yourself, you might want to check it out.
Developers from Creative Assembly will also host two separate panels on the game's development on Saturday, March 29. Creative Lead Al Hope will lead a discussion on "Fear and Horror in Games" at 1:00 PM (Greenwich Time). At 3:00 PM, several other members of the development will host an Alien: Isolation-specific panel that will reveal more details about the game's creation. A (hopefully) spirited Q&A session will follow.
Alien: Isolation is in development for the PC, PS3, PS4, Xbox 360, and Xbox One. It should be out by the end of the year and we'll know exactly when by Monday morning.