Alien: Isolation will be released on October 7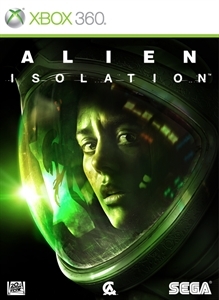 Several developers from Creative Assembly are currently on stage at the EGX Rezzed expo to give the gathered crowd a look at Alien: Isolation. In addition to showcasing their latest game, the developer has revealed that Alien: Isolation will be released for the PC, PS3, PS4, Xbox 360, and Xbox One on October 7.
Alien: Isolation will be published by Sega and will star Amanda Ripley, the daughter of Sigourney Weaver's character Ellen Ripley. Unlike most games based on the Alien saga, Alien: Isolation will skip the shooting and attempt to recreate the absolute terror of the original 1979 film. As such, the game will only include a single Xenomorph, which Creative Assembly wants to ensure is "scary."
It's Dangerous To Go Alone! Read This.
A Commenter Is You!