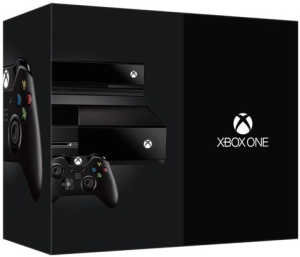 Microsoft plans to have a huge presence at this year's PAX East convention, but temper your expectations, as most of the games they're bringing to the show are already available to all.
The centerpiece of the Xbox booth will be this Spring's biggest game, TitanFall. It will be joined by cartoony shooter Plants vs Zombies: Garden Warfare (originally released in February), game creator Project Spark (which is currently available in open beta), and a quartet of launch games (Forza Motorsport 5, Dead Rising 3, Ryse: Son of Rome, and Killer Instinct). Early April releases Kinect Sports Rivals and Strike Suit Zero: Director's Cut will also be playable at the Microsoft booth.
As of right now, the only unreleased game Microsoft plans to show in its PAX East booth is Super Time Force. This leads me to guess that Super Time Force is probably going to be added to the Xbox Live Store pretty soon. Just a hunch.
More details on Microsoft's PAX East 2014 plans for all of these titles are available after the break. You can also read all about the panels the consolemaker will be hosting, including a Project Spark panel, a TitanFall panel, and a live recording of Major Nelson's podcast.
Hands-On Demos
Kinect Sports Rivals – Built for the power of Xbox One, Kinect Sports Rivals captures your likeness as a champion and plunges you into a world of sports competition. Sign up to compete against friends, rivals, and the entire world in the Kinect Sports Rivals World Championship for a chance to win the grand prize of ten thousand dollars cash and a trip of a lifetime.
TitanFall – Winner of Over 85 Awards – TitanFall is the first next-gen shooter that combines pure adrenaline, wall-running, double-jumping action with powerful, fast-paced titan warfare to set the new bar for online multiplayer gameplay. Stop by, as we'll be featuring 24 stations for you to get hands on time with what GameSpot called "A Leap Forward for Shooters".
Project Spark – The ultimate creation game that lets anyone build unique and instantly playable levels, experiences, and worlds, Project Spark will showcase exciting new content on Xbox One and Windows 8.1 at PAX East. In addition to Team Dakota, the development team behind Project Spark, providing hands-on and guided demos of the game, several of Project Spark's superstar community members will showcase their own games and levels created within the game. Consumers who come by the booth and try the game for themselves can receive an exclusive "Pinny Arcade" pin (limited quantity).
Plants vs Zombies: Garden Warfare will be showcasing the Garden Ops mode, which pits four Plant team members against waves and waves of zombies and bosses who are out to destroy your garden, featuring content from the Garden Variety Pack update including a new map, a slew of additional character upgrades, and a host of fresh Pirate Zombies for players to face in the Sharkbite Shores map. Boss Mode allows players to employ SmartGlass to support their teams with a top-down view of the battlefield, employing enemy intel, health drops, revive stations and explosive artillery strikes. Players will also have a chance to receive The Super Duper Pack and Craaazy Pack giving players a mix of customization and consumable items, and are guaranteed to include at least one Uncommon item, one Rare item, and a high likelihood of a Rare character piece.
ID@Xbox – Recently highlighted at GDC, ID@Xbox is how independent game developers participate in the momentum of Xbox One. We're showing off two of the titles – Super Time Force and Strike Suit Zero: Director's Cut in the Xbox Live area of the booth.
Twitch – With Twitch on Xbox One, you can broadcast and watch your favorite games live. Just say "Xbox, Broadcast" to show the world what you're playing. Once you're done broadcasting, use Twitch to watch the games you love, chat with the players you follow, or even join a broadcaster's game.
Also Playable: Forza Motorsport 5, Dead Rising 3, Ryse: Son of Rome & Killer Instinct
Panels
Project Spark – Playing is Creating: How to Transform From An Everyday gamer to a Creative Visionary with Project Spark – Saturday, April 12th 12:00 PM | Albatross Theatre
Have the dream of creating your perfect game? Interested in seeing what an engaged and passionate community can create? Do you love playing new, different, and unique games? Join Team Dakota as we share the vision and reality of the limitless possibilities of Project Spark. We will showcase some of the amazing games, worlds, and content that our community has created. Learn more about Project Spark: Where Players Create and Creators Play. Currently available in beta and launching soon on Xbox One, Xbox 360, and Windows 8.1!
TitanFall – Looking Back & Moving Forward – Saturday, April 12th 4:30PM | Main Theatre
Come meet members of Respawn Entertainment, including co-founder and CEO Vince Zampella, Producer Drew McCoy, Lead Designer Justin Hendry, Software Engineer Jon "Slothy" Shiring, and Community Manager Abbie Heppe, as they revisit the making, the launch, and the future of TitanFall.
Major Nelson Radio: Live! – Saturday, April 12th 6:00 PM | Albatross Theatre
Hello New England… we are baaaaaaaaaaaaack! Major Nelson Radio returns to PAX East with more fun than ever before. We hope.
Join Larry Hyrb, Xbox LIVE's Major Nelson, e, and JEF United as we record an episode of the award winning podcast "Major Nelson Radio" LIVE in front of the studio audience. We will have prizes, guests and probably fun. Note: Clowns are not permitted at the recording.