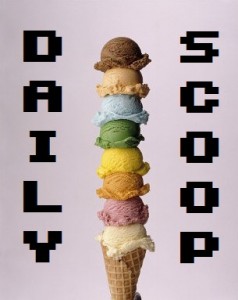 Anthony Amato and I had an amazing time at Philly GamesCon this weekend! We saw so many great friends, met lots of awesome people, and played tons of games. It was a blast!
Of course, right now, it's time for deals. There's a brand new Mobile Bundle over at Humble, and this one's called the Humble Tin Man Games Mobile Bundle. Pay what you want for Judge Dredd: Countdown Sector 106, Slaves of Rema, Siege of the Necromancer, and An Assassin in Orlandes. Beat the average to get Trial of the Clone, Curse of the Assassin, Fighting Fantasy: Caverns of the Snow Witch, and Sultans of Rema. Finally, pay $9 or more to unlock Ryan North's To Be Or Not To Be and Fighting Fantasy: Starship Traveller. That's a lot of games!
There are 119 new Weeklong Deals at Steam. This includes The Cat Lady for $2.99, The Secret World for $10.19, and Rochard for $1.49. They've also got a brand new Daily Deal. It's Desktop Dungeons, and it's just $5.09. Or, if you're feeling it, you can get the special edition for $8.49.
Just a few shirts today. Let's check them out!
Teeconomist has "Lord of Rings," and I know at least one person who will love it: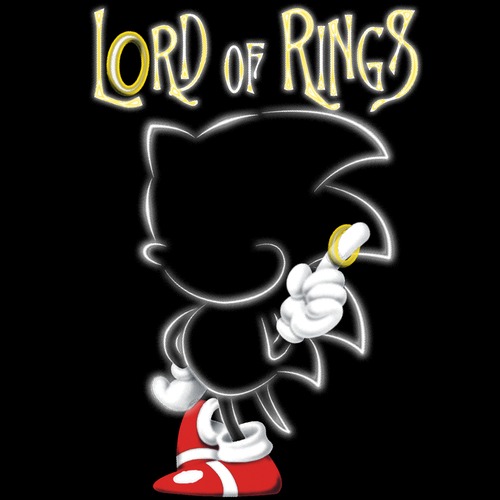 "Throne of Games" is at Qwertee: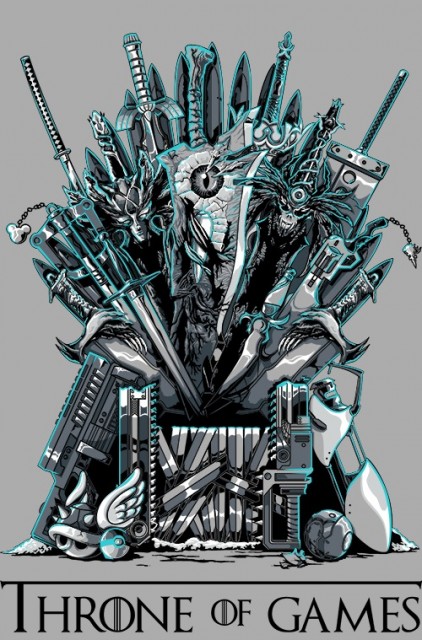 And finally, "Banksy Kong" is one we've seen before, but this time it's at Busted Tees: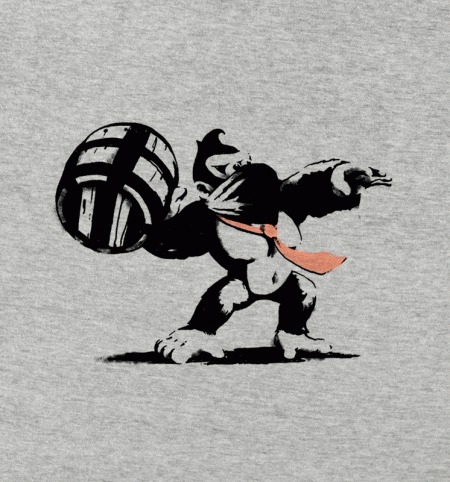 That last one is my favorite today!