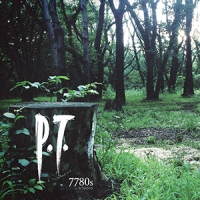 Konami has issued a statement on the future of Silent Hills to GamesRadar and it seems to corroborate all our worst fears.
First, Konami confirmed that Norman Reedus will no longer be involved with the game. In a statement, the publisher said their contract with the actor had expired. Possibly related to Reedus's departure, Konami also stated the "distribution period" of PT had expired. The "Playable Teaser" was added to the PlayStation Store last year, and is scheduled to be delisted this week.
The Silent Hills project has likely been canceled as Konami made no specific mention of the future of the project in their statement. Though they were quick to clarify that "the Silent Hill series" will continue.
Director Guillermo Del Toro, who would have collaborated with Hideo Kojima on the game, was disappointed by this news. Yesterday, he told an audience at the San Francisco Film Festival that Silent Hills featured "truly cutting edge stuff" and that it was being designed to "[****] with your brain really bad."
So, to recap, Silent Hills is dead and an unrelated Silent Hill 7 will probably soon enter production.
UPDATE: Konami revealed to Game Informer that Silent Hills has officially been canceled: "Also, in response to what Del Toro said during the Q&A, Konami is committed to new Silent Hill titles, however the embryonic Silent Hills project developed with Guillermo Del Toro and featuring the likeness of Norman Reedus will not be continued."