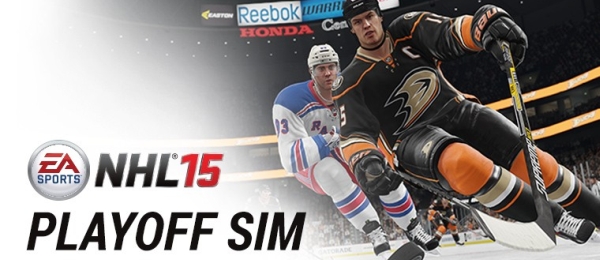 EA Sports is playing Kreskin once again as they've plugged this year's playoff contenders into NHL 15's simulation engine to predict the 2014-2015 Stanley Cup champion. As of right now, the publisher is prognosticating that the Anaheim Ducks will win in a seven-game series against the New York Rangers. And not only will the series go the full seven games, but it won't be decided until late in the third period when the game-winning goal will be made by Anaheim's Corey Perry. If this prediction comes true, it would be New York's second straight loss in the Stanley Cup finals.
It should be noted that this prediction is at odds with EA's full season prediction from October. Six months ago, the publisher said that the Los Angeles Kings would skate away with the Cup in a six-game victory over the Boston Bruins.
Will either prediction come true? I don't know, but the NHL 14 playoff prediction missed the mark in wild fashion. According to the game, the Boston Bruins were supposed to emerge victorious over the San Jose Sharks. There's just one problem. Two, actually. The Bruins were knocked out in the second round while the Sharks were sunk in the first. The full season simulation was no better. It predicted the St. Louis Blues would win the Stanley Cup over the Pittsburgh Penguins. As you might have guessed, neither advanced past the second round.
Think you can do better than NHL 15? EA Sports is encouraging fans to participate in the NHL's Bracket Challenge to find out. I think there's a real possibility I could build a better bracket by picking at random.