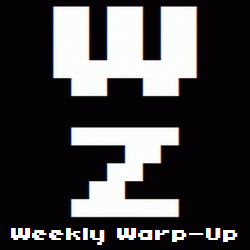 No, that's not a typo. Welcome to the Weekly Warp-Up, your weekly wrap-up of the biggest and the best articles posted at Warp Zoned this week…
Two major reveals happened this week, though they both played out in very different ways. First, Square Enix launched their "Can't Kill Progress" stream, which eventually wound up revealing Deus Ex: Mankind Divided. The stream itself was a bit snore-inducing, but the debut trailer released after the stream ended was pretty great.
Meanwhile, mysterious Snapchat images in Call of Duty: Black Ops II lead gamers on a scavenger hunt that ultimately ended with a Call of Duty: Black Ops III teaser. We'll learn more on April 26, but for now, some minimal "hacking" allowed gamers to read an early description of the game hidden in the website's source code.
Elsewhere around Warp Zoned, we reviewed the PS4 re-release of Bastion (it's great), published a compilation of The Best Game Writing of Winter 2015 in a new edition of Insert Quarterly (they're all great), and highlighted Ira, Izle, and Upside-Down Dimensions in the latest Kickstart This (we hope they're all great).
More news from the week that was can be found after the break.
New Game Announcements
More News
New Videos
New Release Round-Up