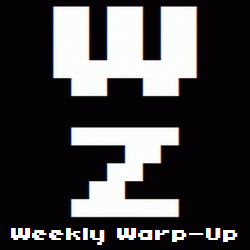 No, that's not a typo. Welcome to the Weekly Warp-Up, your weekly wrap-up of the biggest and the best articles posted at Warp Zoned this week…
April Fool's Day is usually a terrible time to be a video game fan because terrible people make terrible jokes about things that aren't real. Thankfully, that didn't really happen this year. Google initially threw down the gauntlet with a playable Pac-Man Map option added to Google Maps. Then Techland revealed a one-day-only superpower boost for Dying Light. Nicalis followed that up by announcing The Binding of Isaac: Rebirth for the New 3DS, Wii U, and Xbox One in the most insane way possible. I even rather enjoyed Sony's ridiculous (but obvious) PlayStation Flow prank.
The Nintendo blew it all up with a Nintendo Direct packed with new information about a ton Nintendo games. Who cares about April Fool's jokes when there is real news to read? Nintendo killed April Fool's Day and I hope it becomes an annual tradition. Especially because we got to find out about 200cc Class in Mario Kart 8, the American release of Attack on Titan: Humanity in Chains, Mario Maker's release date, and Splatoon's release date. Even Fatal Frame 5 got an official US launch date.
And because it was the first of the month this week, the Warp Zoned staff got together to reveal our Games of April 2015 and What We Played in March 2015. One of those games was the excellent Axiom Verge, which was awarded a perfect score by Staff Writer Mike Ryan.
More news from the week that was can be found after the break.
New Game Announcements
More News
New Videos
Rumor Has It
New Release Round-Up