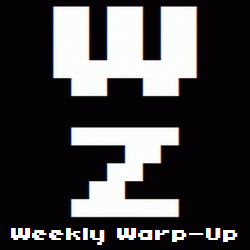 No, that's not a typo. Welcome to the Weekly Warp-Up, your weekly wrap-up of the biggest and the best articles posted at Warp Zoned this week…
Ah, late April. That time of year that's still too early to be considered "pre-E3," but it's close enough to the big show that publishers start talking about some of their big-but-not-too-big projects.
Projects like Telltale's Collaboration With Marvel Entertainment, which is still in the extremely early stages of development and won't be released until 2017. Then there's the announcement of Ancestors: The Humankind Odyssey, the next game from Patrice Desilets, the creator of the Assassin's Creed franchise. Finally, Sega and Creative Assembly have finally officially announced Total War: Warhammer, which has been in some form of semi-secret production for several years now.
Elsewhere on Warp Zoned this week, we sat down with Chainsawesome's Jean Simon Otis to talk about Knight Squad, their upcoming Bomberman/Gaunlet mashup. We also reviewed the awesome mobile puzzler Shades and offered up a how-to guide for prospective Kickstarter creators with Kickstart This! 10 Pointers To Get More Gold For Your Game.
More news from the week that was can be found after the break.
Release Date Updates
Do you find it hard to keep up with all the latest release dates? So do we. That's why we regularly publish a digest of newly-announced and newly-changed release dates. Video Game Release Calendar Changelog #4, featuring Star Wars: Battlefront, Madden NFL 16, Mario Marker, and many more, is now available for your perusal.
New Game Announcements
More News
New Videos
Rumor Has It
New Release Round-Up