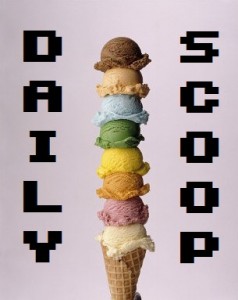 We saw Avengers: Age of Ultron last night and I enjoyed it! I could imagine a lot of great ways to make that into a video game, but since licensed games are usually terrible, I tried to stop myself. But still, some of those scenes…!!!
As always, there are plenty of sales happening over at Humble Bundle. Today, you can pick up The Vanishing of Ethan Carter for $7.99, Shadowrun Chronicles: Boston Lockdown for $19.99, and Sunless Sea for $12.65, as well as one of my favorites, Luftrausers, for $2.49. You've also just got one more day left to get the Humble Weekly Bundle: Surprise Attack!
The Midweek Madness deal at Steam is another favorite game of mine – TowerFall: Ascension. You can get the game for $5.09, and the Dark World Expansion for $7.49. The Daily Deal is a sale on Playism games. You can get Magical Battle Festa for $9.89, La-Mulana for $5.10, and Rime Berta for $7.49, among others.
Just three shirts today…
"Starbusters" is over at Ript: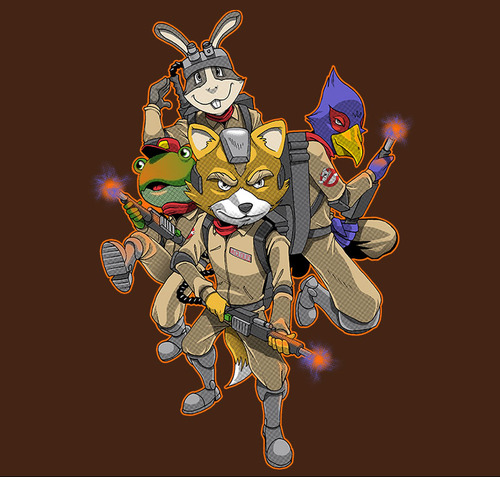 "Starman Elite!" is at The Yetee, which again benefits the National Alliance on Mental Illness: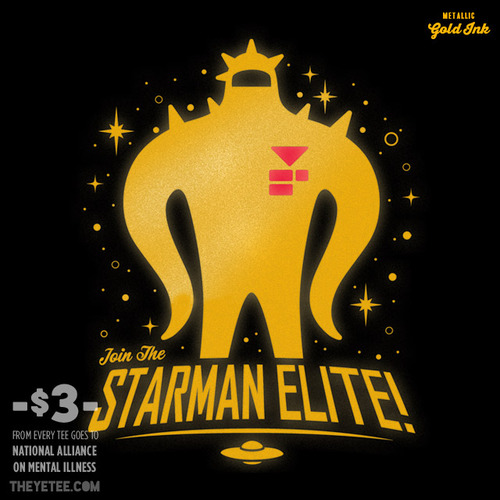 And there's a new design over at Tee Turtle that I love called "On Wednesdays, We Wear Pink:"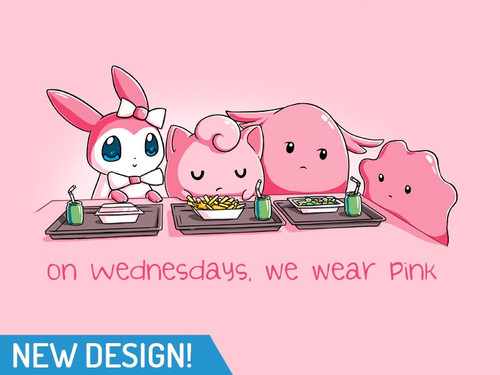 Adorable!