Nintendo Download: Splatoon, Don't Starve, Mega Man Zero 3, more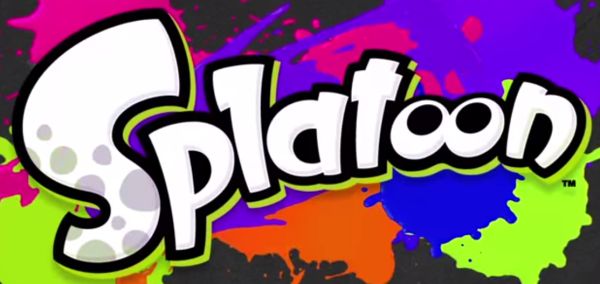 A large number of new releases were added to the Nintendo eShop today, but one game stands above all the others and it actually won't be available until tomorrow. Are you ready… because Splatoon is finally available for the Wii U.
Nintendo's take on the team-based shooter involves human/squid hybrids known as Inklings fighting for turf using paint guns. Use your squid powers to swim through the ink and use your human powers to blast other Inklings while claiming territory for your team. if multiplayer gaming isn't your thing, there's also an extensive single-player story mode that offers more towns to paint red (or yellow or purple or blue).
Also available for the Wii U this week is Don't Starve: Giant Edition, a survival game from Klei. The game's description says it all: "Fight, farm, craft, scavenge and do whatever it takes to survive in a wilderness filled with science, magic and things that go bump in the night." Best of all, players who purchase Don't Starve will receive a giftable bonus code to give to a friend.
Finally this week, Capcom is closing out Mega May with three classic Mega Man titles, all of which were originally released for the Game Boy Advance. Mega Man Battle Network 4: Blue Moon and Mega Man Battle Network 4: Red Sun continue the saga of Lan and Mega Man within the computer world, while Mega Man Zero 3 closes out Zero's story in one of the hardest platformers ever produced.
More details on all of these games, and a few others, can be found after the break.
Wii U eShop

Splatoon – Splatter enemies and claim your turf as ink-spraying, squid-like Inklings in Nintendo's new mess fest! Challenge players online in chaotic four-on-four turf wars, and unleash squid powers to ink your way to victory. In these all-out online turf wars, you'll need ink blasters, ink rollers, ink bombs and squid power on your side! Every splat of ink you spray gives you a chance to transform into a squid and hide, climb walls or travel at super speed. Rank up in online battles to unlock new weapons and fresh gear for your Inkling, complete with unique game-play perks. Or earn your stripes in the single-player mode to stop an evil octopus army that has kidnapped the electric catfish used to power the city of Inkopolis! This underground adventure has octopi to splatter, ink puzzles to solve and bosses to beat. No time to blink – prepare to ink! (Available May 29)

Don't Starve: Giant Edition – Fight, farm, craft, scavenge and do whatever it takes to survive in a wilderness filled with science, magic and things that go bump in the night. Randomly generated worlds and the constant threat of permadeath will keep you on your toes. But luckily, your trusty Wii U GamePad controller will be with you to display your inventory and map.

Mega Man Battle Network 4: Blue Moon / Mega Man Battle Network 4: Red Sun – Lan and Mega Man face double trouble as an incoming asteroid heads straight for Earth and a mysterious NetNavi threatens the network's integrity! Game content is the same for Mega Man Battle Network 4: Blue Moon and Mega Man Battle Network 4: Red Sun, but NetNavi chips and other items may differ.

Mega Man Zero 3 – In Mega Man Zero 3, Dr. Weil and Omega are plotting to use the Dark Elf's power to seize command of Neo Arcadia! In this Game Boy Advance action classic, Zero must use everything at his disposal to stop their plan before all hope is lost.

Rival Turf! – Your Wii U console will be too cool for school after downloading this totally '90s and totally awesome Super NES brawler. Punch, kick and slam your way through six stages of rough-and-tough action, solo or with a friend. Or fight against a friend and see who really owns the turf.

Baila Latino – A dance game that will bring absolute fun to all your family and friends!

3DS eShop

Glory of Generals: The Pacific – Commander! Over 64 campaigns in 4 battlefields are waiting for your challenge. 105 world famous generals will participate in this war with you. Over 300 real and rich terrains will influence your strategies.

DSiWare Shop

G.G. Series: Wonderland – A vibrant and unique vertically-scrolling shooting game. Set inside the fantastical world of magic, lore and mischief, slip gracefully through what seems to be an impassable curtain of fire from Wonderland-themed enemies. Hitting enemies with your fire will cause your Bomb Gauge to increase. Once your gauge is maxed out, use your fully charged Bomb to obliterate all enemy fire on-screen. At the end of each stage, a powerful boss will be lying in wait. Will you make your way down the rabbit hole?
It's Dangerous To Go Alone! Read This.
A Commenter Is You!