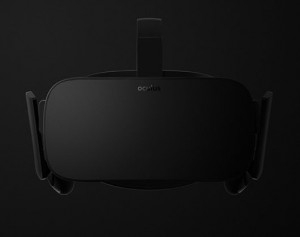 After years of waiting, Oculus has finally announced that the Consumer Version of their Rift virtual reality headset will be available in early 2016. As store shelves will definitely be in short supply, Oculus plans to open up pre-orders later this year.
Writing on the Oculus Blog, the developers said: "The Rift delivers on the dream of consumer VR with compelling content, a full ecosystem, and a fully-integrated hardware/software tech stack designed specifically for virtual reality. It's a system designed by a team of extremely passionate gamers, developers, and engineers to reimagine what gaming can be."
The Consumer Version of the Rift will include an "improved tracking system that supports both seated and standing experiences." It will also improve on the "Crescent Bay" prototype with a "highly refined industrial design, and updated ergonomics for a more natural fit."
But if you're looking for hardware specificiations or game reveals, you're going to have to wait. Oculus said that information on the "hardware, software, input [options], and unannounced made-for-VR games and experiences" will come at a later date.