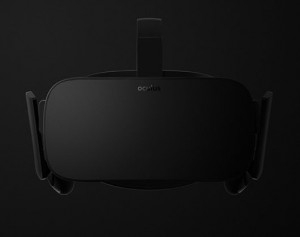 Is your PC ready for the Oculus Rift? The consumer version of the virtual reality headset will be available in stores in early 2016, so to prepare gamers, the hardware manufacturer has published (on their official blog) the system specifications needed to get "the full Rift experience":
Nvidia GTX 970 / AMD 290 (Equivalent or Greater)
Intel i5-4590 Processor (Equivalent or Greater)
Compatible HDMI 1.3 Video Output
8GB+ RAM
2x USB 3.0 Ports
Windows 7 SP1 or Newer
According to Oculus, the system specifications will "stay constant over the lifetime of the Rift," which is good to hear, as this hardware configuration is rather pricey at the moment.
Atman Binstock, the Rift's Technical Director, went into more detail on why these exact specifications were chosen in a separate blog post. He also has some bad news for laptop users who were hoping to power the Rift with their portable PC: "Almost no current laptops have the GPU performance for the recommended spec, though upcoming mobile GPUs may be able to support this level of performance."
I'm still not sure virtual reality will change gaming the way the folks at Oculus believe it will, but this is definitely an exciting time to be a gamer.