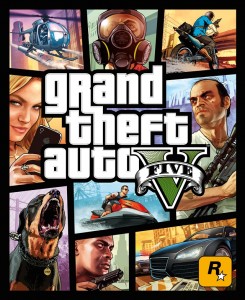 Way back in December 2013, Rockstar Games announced that at least one "Story Mode Update" would be released for Grand Theft Auto V. The developer said they had "big plans" on how to expand the story, with the first expansion scheduled to launch in 2014.
Unless your name is Rip Van Winkle, you're probably quite aware that we're now in 2015 and no story expansions to Grand Theft Auto V have ever materialized. Instead, Rockstar has focused on the PS4/Xbox One port of Grand Theft Auto V, as well as GTA Online enhancements like Heists Mode. To further rub salt into the wound, Take-Two Interactive CEO Strauss Zelnick said he didn't know anything about the expansion during yesterday's investor Q&A:
Doug Creutz: When you had originally launched GTA5, I believe that you had said that there was going to be some story-based DLC content shipping eventually and obviously where your past game launch. Is that still something that you have planned? And I'm sure you're not going to talk about timing but is there still something that's in the pipeline for you guys, eventually? Thank you.

Strauss Zelnick: No, we haven't discussed any story-based downloadable content. We did talk about the Heists and they've been released.

Doug Creutz: But I am correct in remembering that you had talked about that around the launch of the game?

Strauss Zelnick: We have different recollections.
Sadly for Zelnick, Take-Two executives also mentioned the work being done on GTA5's story expansion so he owes Mr. Creutz an apology this morning. So what happened between then and now? Speaking to GameSpot, a Take-Two spokesman said that Zelnick "misspoke" and that "we leave it to Rockstar Games to share information about their games when they're ready."
While Take-Two has always deferred to Rockstar to make announcements on their own time, it's troubling that the CEO of the company doesn't remember a fairly major announcement concerning his most important product. It's possible the Grand Theft Auto V story expansion is dead, but it's just as possible Rockstar is working on it in secret. However, after the success of GTA Online, I think the latter scenario is unlikely.